Sustainability in Streaming – Sign Up Here

Tuesday 5 April 2022 at 9 am Pacific / 12 pm Eastern / 5 pm UK
Live and interactive!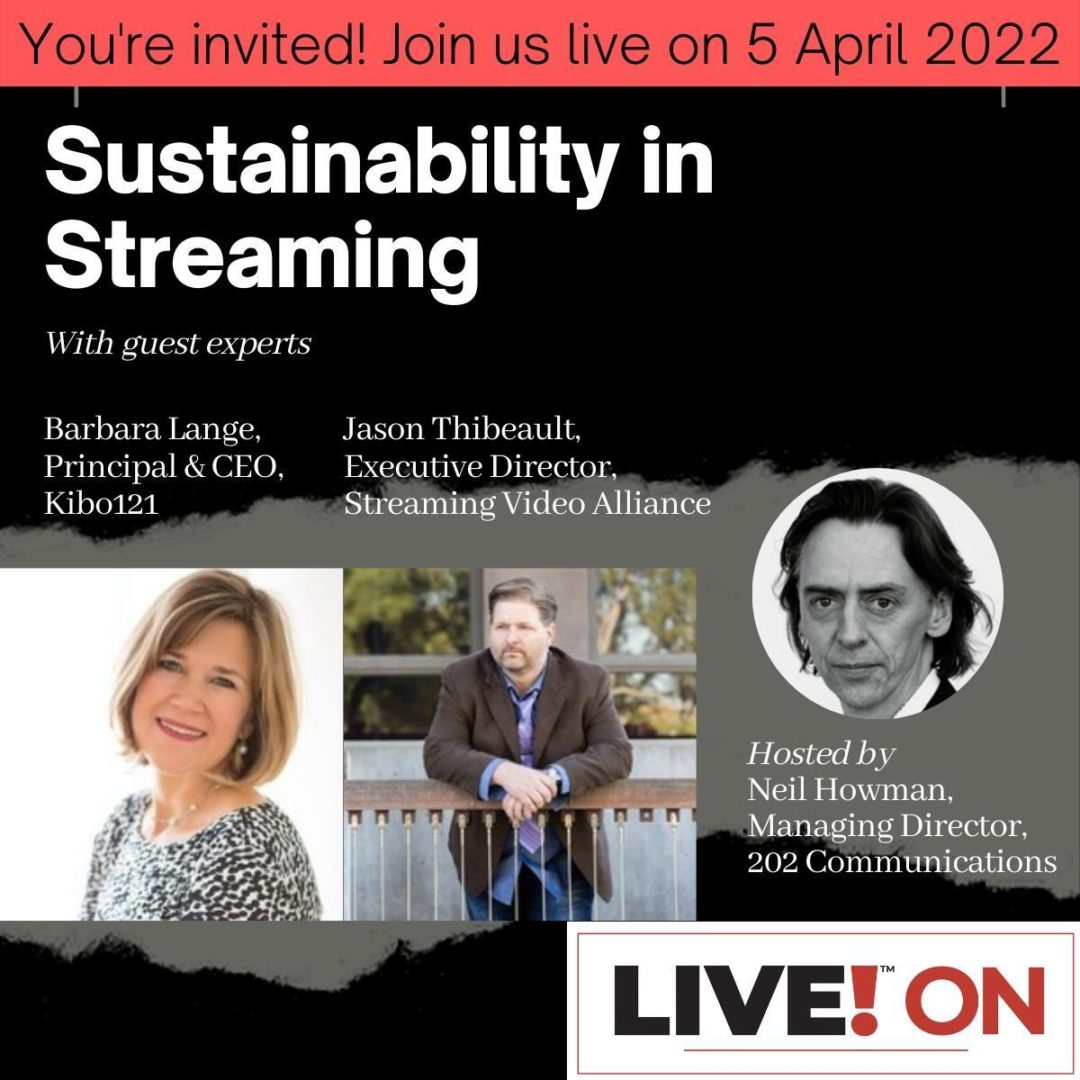 Are you concerned about the current state of sustainability in the streaming industry? Want to know more about the key problem areas that urgently need to be addressed and what to do about them? Join us for a live, interactive panel on 
This is for you if you take sustainability and environmental issues seriously and are in the media and entertainment industry. Join us to find out more about:
Top challenges facing the M&E industry

The current innovations and initiatives being implemented

How the industry afford to make significant changes while remaining profitable?

What actions you can take in your company and how to get started
Sign up here to save your spot in this brief, super-useful, interactive session on Tuesday 5 April 2022 at 9 am Pacific / 12 pm Eastern / 5 pm UK.
The first 20 minutes or so will be an interactive group session. Then you'll have the opportunity to head into one of the themed meeting rooms to talk further with Neil, Barbara, Jason, and our team members.
Hosted by Neil Howman, Managing Director, 202 Communications