Tuesday, June 8 at 8:00 a.m. Pacific / 11:00 a.m Eastern / 4:00 p.m. UK / 5:00 p.m. CET

Have you thought about starting a customer forum or user group, but weren't sure where to begin? Join us to discover the untapped potential of customer communities and find out how to build and maintain thriving user groups that drive business growth.
Register here for our interactive LIVE! On event with guest expert Lisa Collins of Dovetail Creative and host Cindy Zuelsdorf of Kokoro Marketing to find out how to unlock the power of customer communities for your company.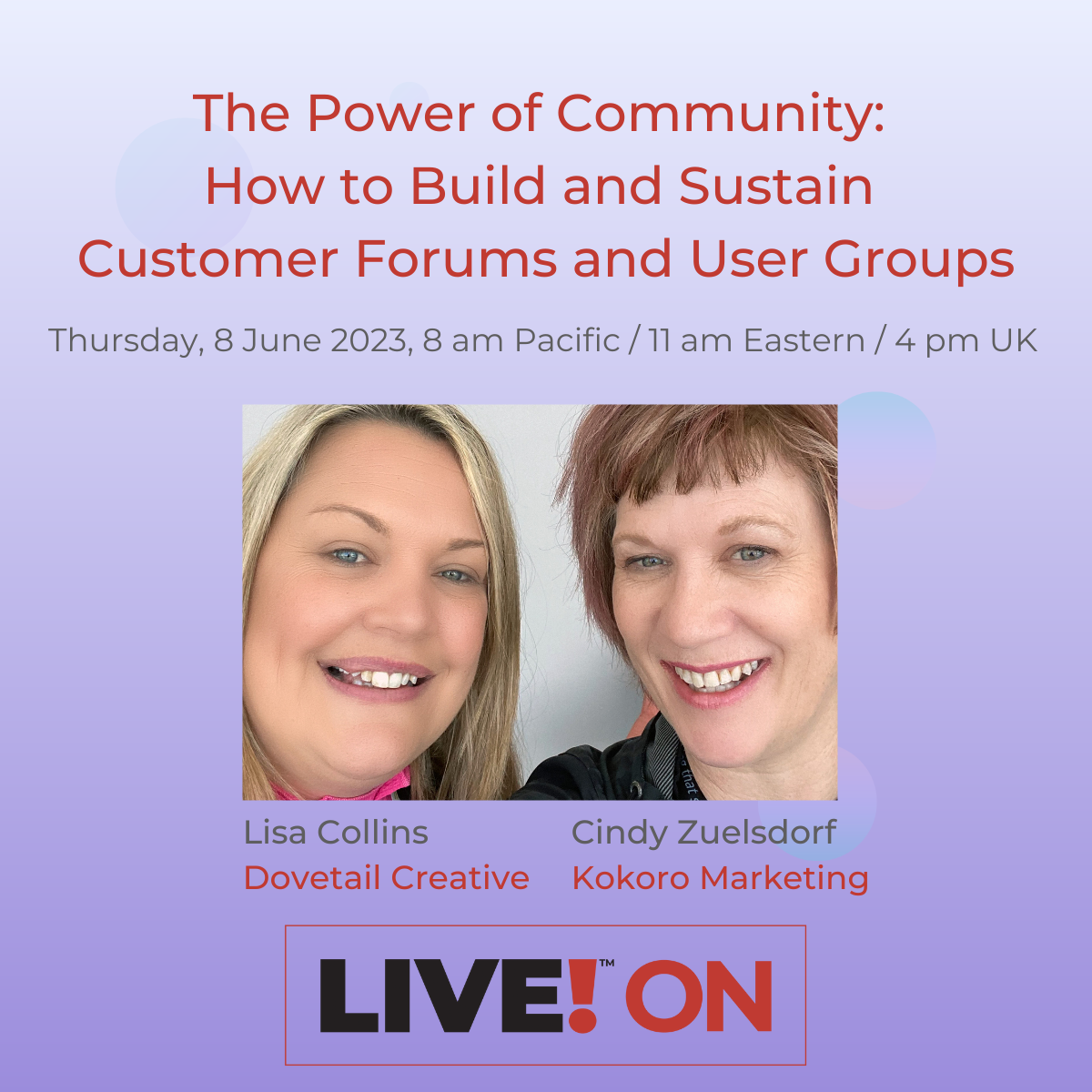 Join the session to find out:
How to start!
Single best way to turn customers into your most passionate advocates
If your company is the right size for starting a user group
What software or tools, if any, are needed?
Top two mistakes to avoid
Crucial skills every community manager needs to have
Best ways to build engagement and gather testimonials
Get Lisa's Community Group Checklist as a thank you for registering!