Media Training 101: How to talk to the press in 1:1 meetings – Sign Up Here

Tuesday 12 April 2022 at 9 am Pacific / 12 pm Eastern / 5 pm UK
Live and interactive!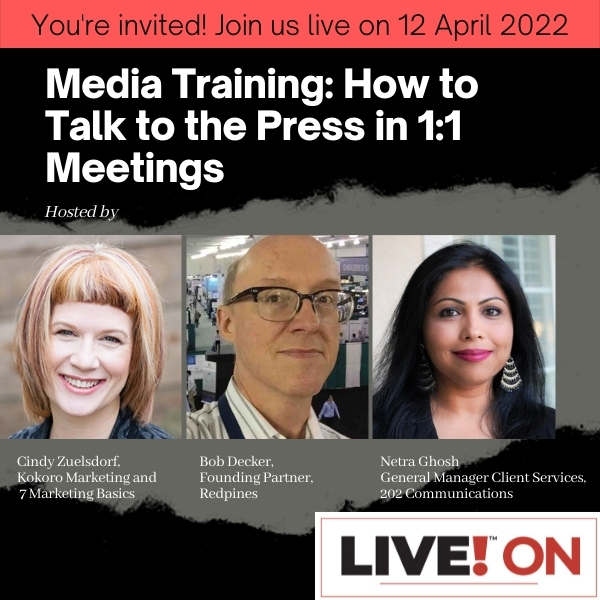 Media Training 101: How to Talk to the Press in 1:1 Meetings
9 a.m. Pacific / 12 p.m. Eastern / 5 p.m. UK
A live, interactive event hosted by Bob Decker of Redpines, Cindy Zuelsdorf of Kokoro Marketing, and Netra Ghosh of 202 Communications. Everything you need to know to make the most of press meetings.
Key steps to take as you prep for show

What you'll want to make sure happens during your meeting

How to follow up and build an ongoing conversation

How to keep your company's brand presence strong

And much more!