7 Deadly Sins of Selling – Sign Up Here

Thursday 17 March 2022 at 9 am Pacific / 12 pm Eastern / 4 pm UK
Live and interactive!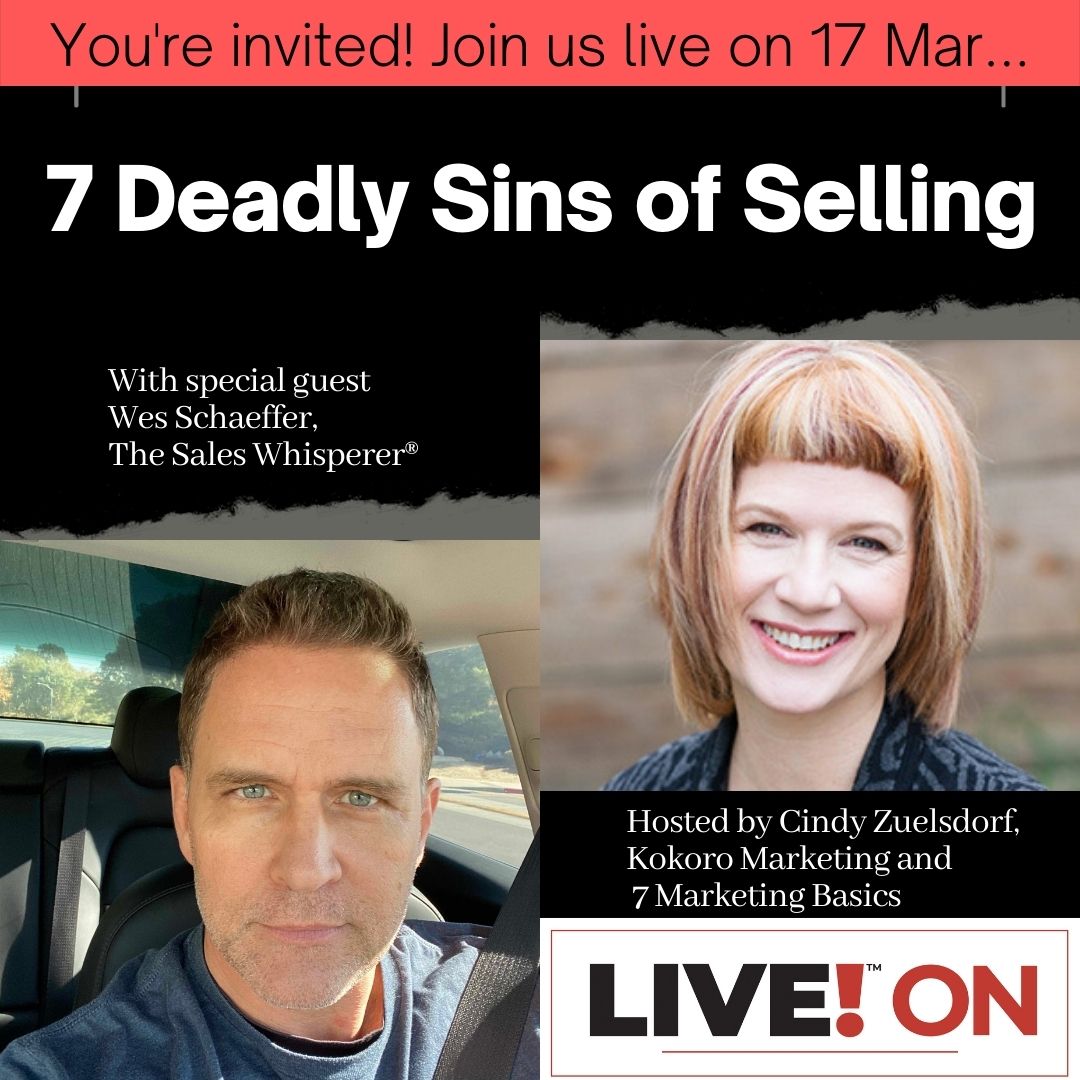 If you have someone on your team who's looking to become a better sales person, or even for total sales pros, this live session will give you proven sales info you can put to use right away. Join us for this brief, super-useful, interactive session.
You'll understand why 90% of trade show leads are wasted and what to do about it

Why focusing on the close is ruining your best sales opportunities

Find out how and why to implement a multi-step, multimedia nurture sequence to attract your best customers
The first 20 minutes or so will be an interactive group session. Then you'll have the opportunity to head into one of the themed meeting rooms to talk further with Cindy, Wes, and our team members. Bring your questions and challenges, get expert guidance!