Media Training Panel – an IBC 2022 Refresher!
Tuesday 16 August at 8 a.m. Pacific / 11 a.m. Eastern / 4 p.m. UK
Live and interactive!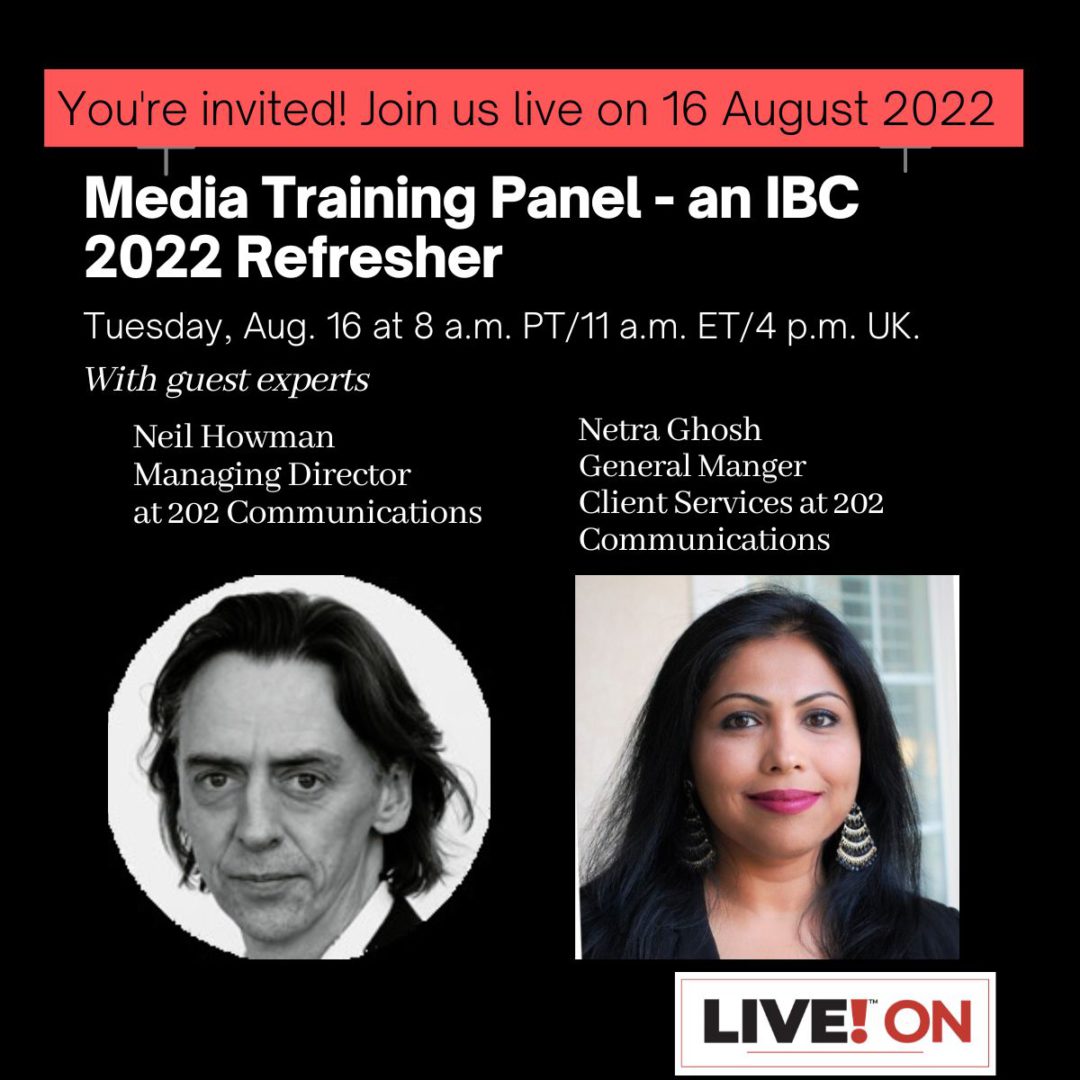 With the first IBC show in 3 years now less than a month away, many of you will be lining up press briefings or video interviews
Please join Netra Ghosh and Neil Howman from 202 Communications on Tuesday August 16 as we revisit some top media training tips to ensure you communicate your message clearly, informatively and engagingly.
We'll cover a range of topics, including the importance of preparation, interview best practice and some key tips for video interviews
We also want to hear from you during our conversation – experiences you'd like to share (good and bad) and what advice would you give to someone preparing to meet this press at IBC this year.