Media Training Panel – an IBC2022 Refresher
Tuesday 16 August at 8 a.m. Pacific / 11 a.m. Eastern / 4 p.m. UK
Live and interactive!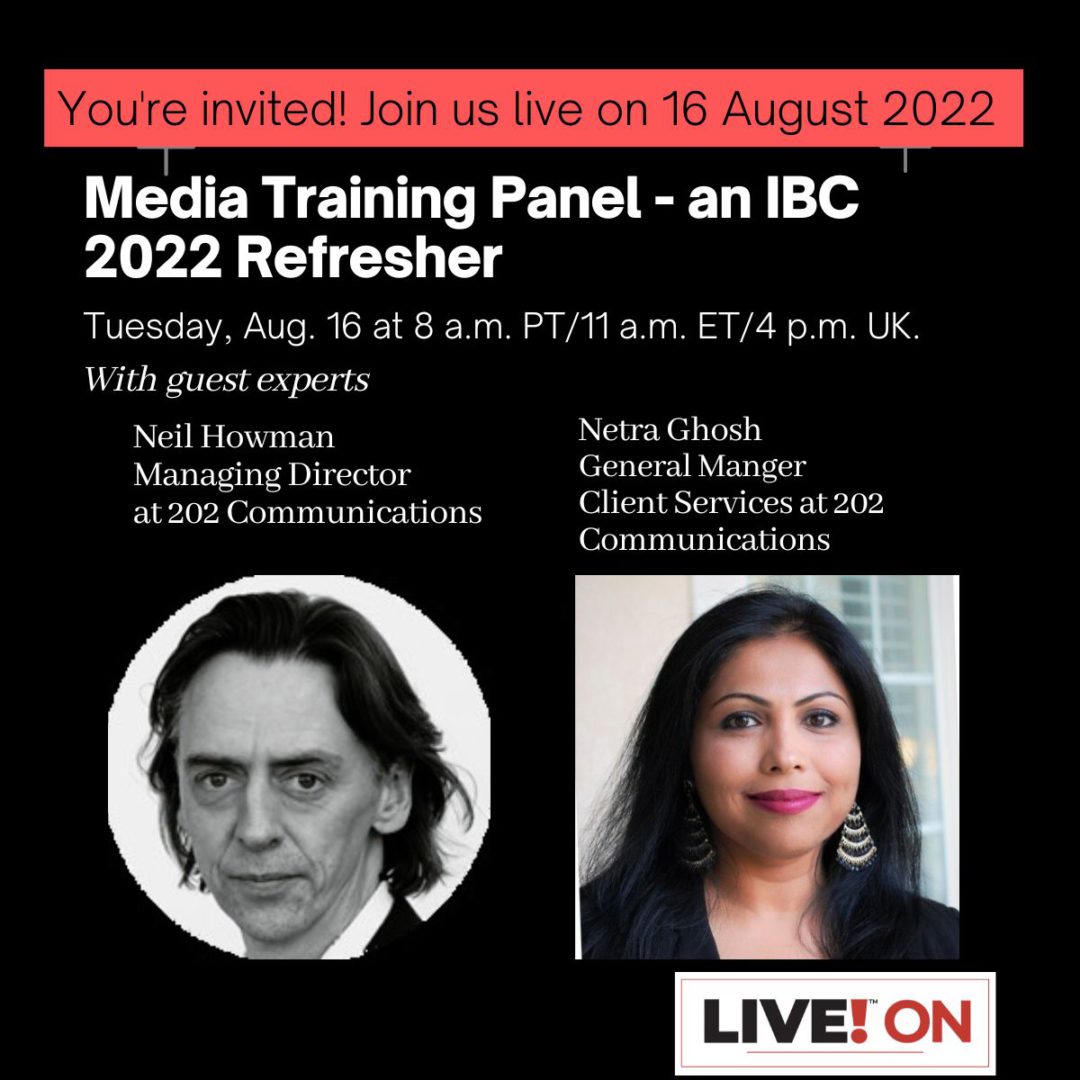 Neil Howman and Netra Ghosh of 202 Communications
Neil and Netra will cover top media training tips to ensure you communicate your message clearly and in an informative and engaging way. You'll learn about how to prepare, and you'll get best practices for interviews (and extra considerations for video interviews).