Tuesday Feb. 28 at 9:00 a.m. Pacific / 12:00 p.m Eastern / 5:00 p.m. UK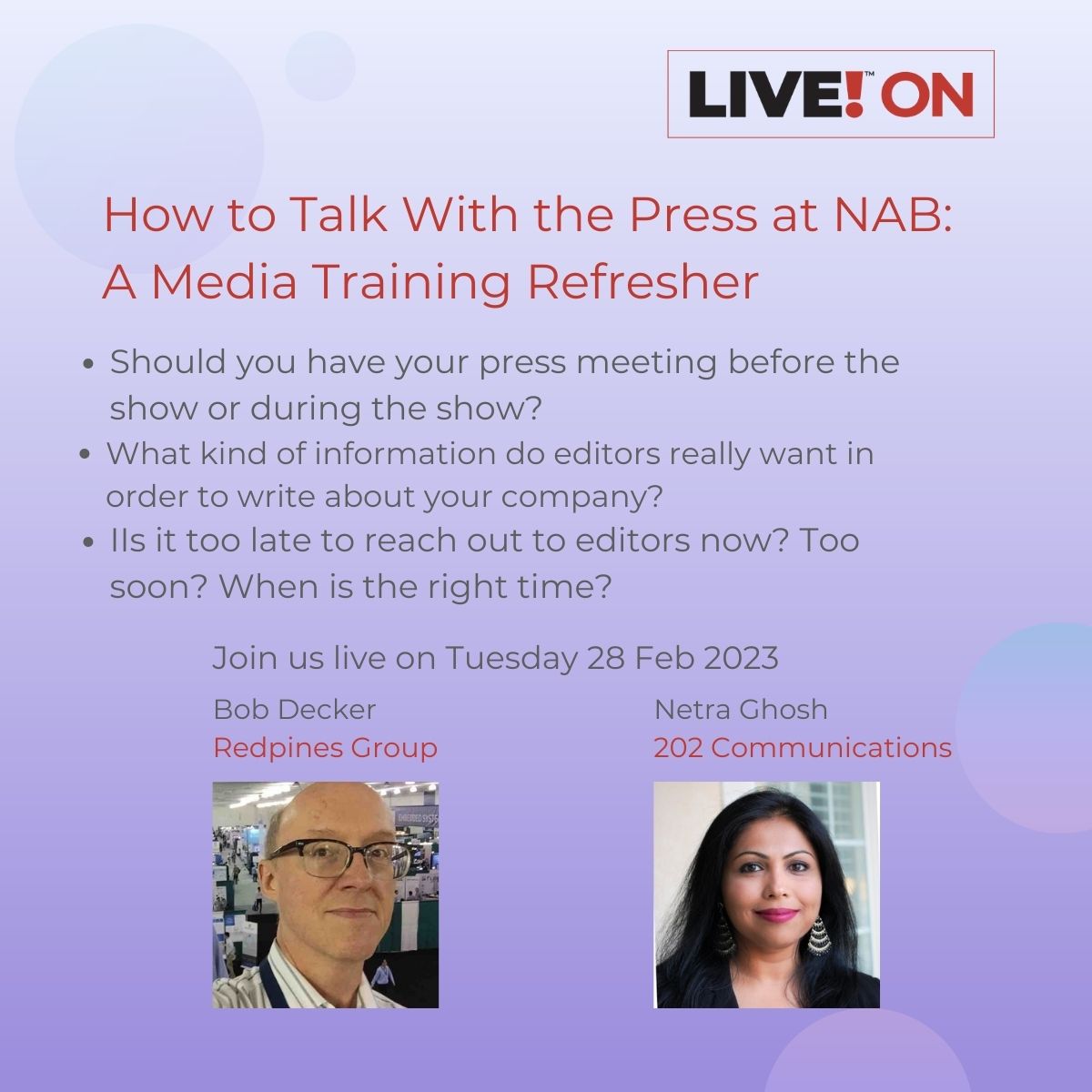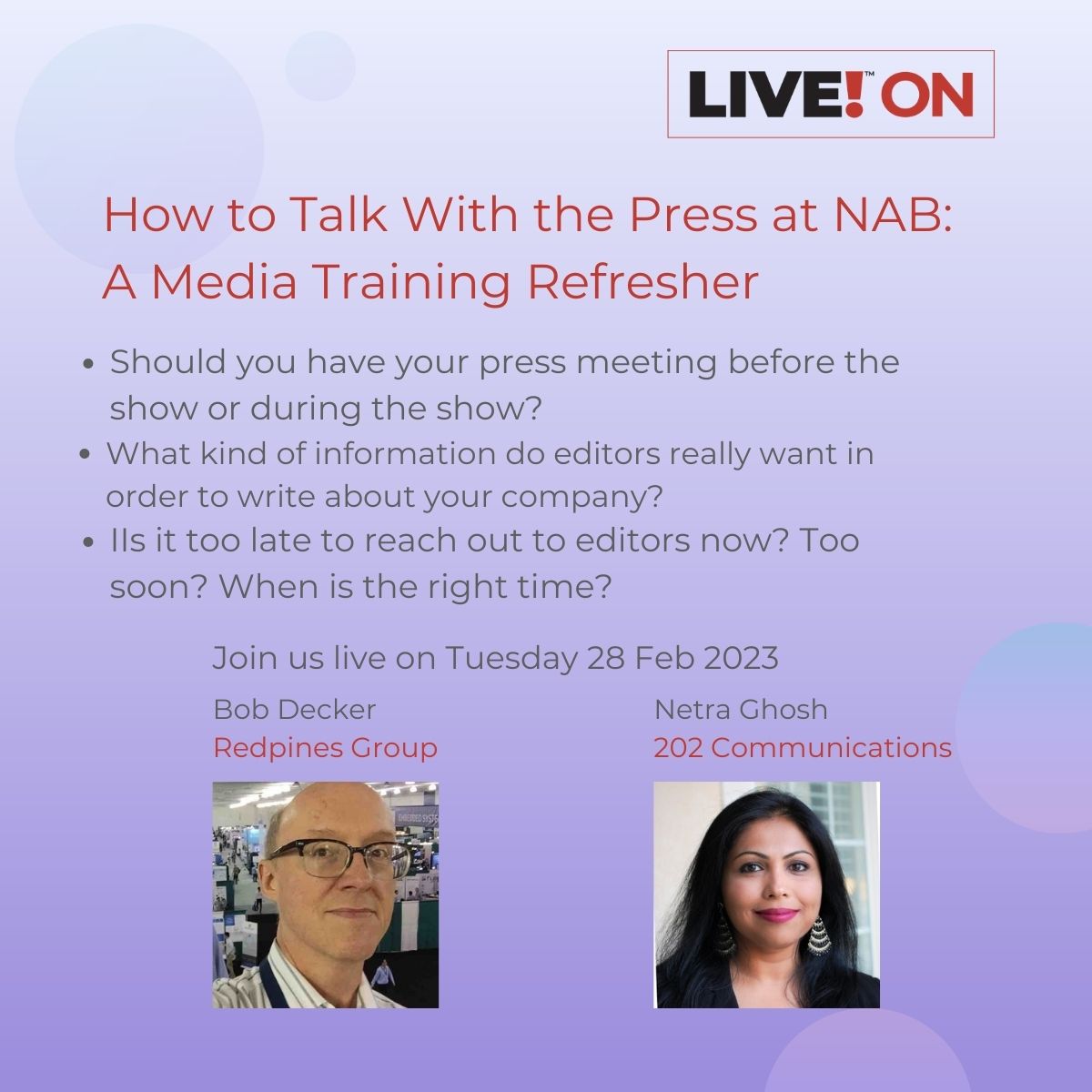 How to Talk With the Press at NAB: A Media Training Refresher –  Sign up here
Tuesday 28 February 2023 at 9 a.m. Pacific / 12 p.m. Eastern / 5  p.m. UK
Bob Decker of Repines Group and Netra Ghosh of 202 Communications will be your guides for this interactive LIVE! On session.
You'll get the best tips and strategies for making every minute of every press meeting count. Bring your questions and challenges to the discussion.
Advantages and disadvantages of having your press meeting before the show vs. during the show
Exactly what information editors really want in order to write about your company
Is it too late to reach out to editors now?