Emerging Markets: Doing Business In Africa – Sign Up Here

Tuesday 29 March 2022 at 9 am Pacific / 12 pm Eastern / 5 pm UK
Live and interactive!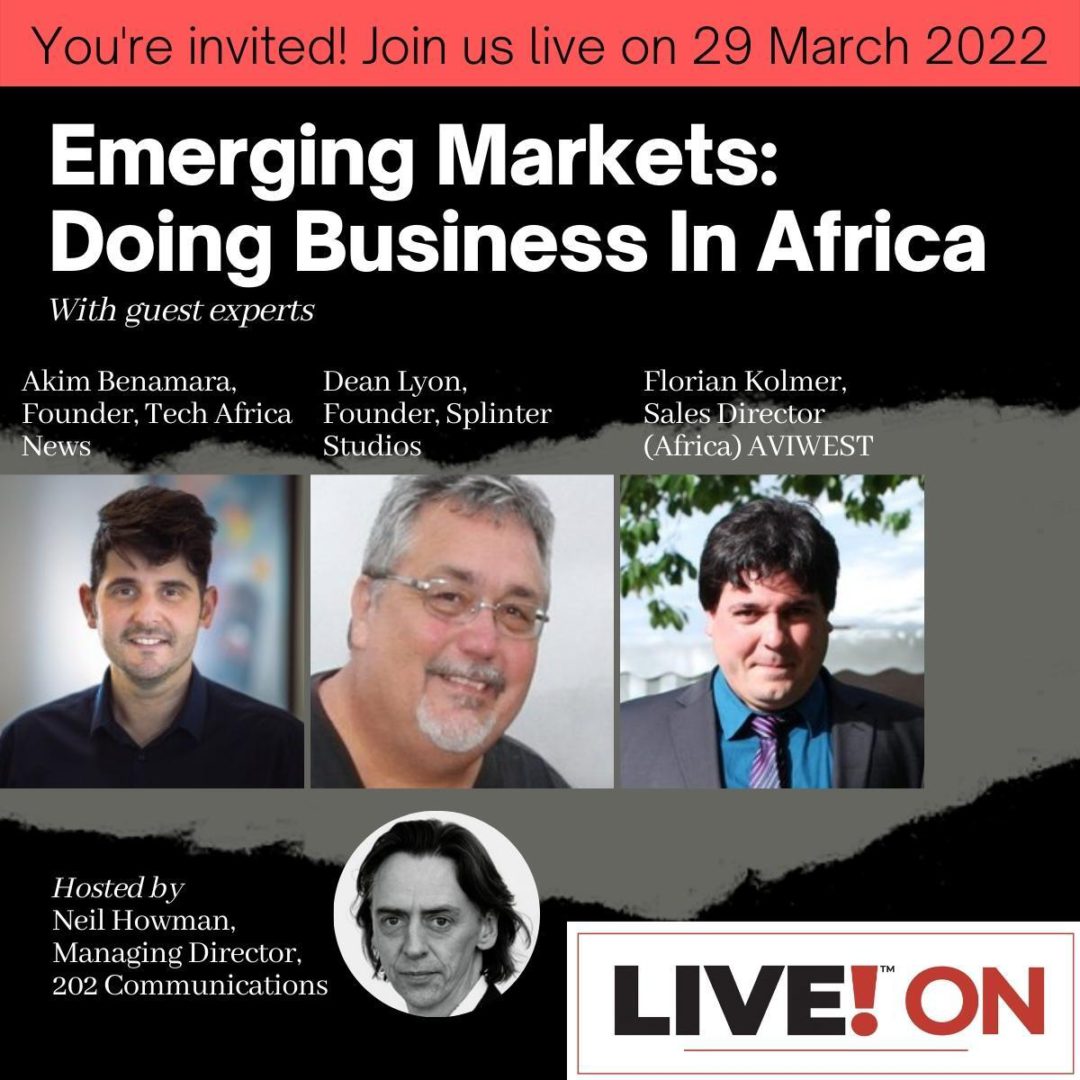 Join us on 29 March for a special look at emerging markets and doing business in Africa.
This is for you if you want to start doing business in Africa or increase your profile in the region, especially if you are a product manager, marketer, CFO, CEO, film maker, producer, investor, or in communications.
What are the opportunities currently and where are the growth regions/countries?

What sectors are attracting the most interest (e.g mobile. Satellite comms etc?)

What are the specific challenges and how are these best navigated?

What the future looks like for doing business in Africa
Sign up here to reserve your seat for this brief interactive session on Tuesday 29 Mar 2022 at 9 am Pacific / 12 pm Eastern / 5 pm UK.
The first 20 minutes or so will be an interactive group session. Then you'll have the opportunity to head into one of the themed meeting rooms to talk further with Neil, our guest experts, and our team members.
Hosted by Neil Howman, Managing Director, 202 Communications